Instructor T-Shirt
Qigong Instructor T-Shirt is available only to those that have graduated from our Level I - Certified Qigong Instructor Training Program. Congratulations on becoming a Qigong Awareness Certified Qigong Instructor! Please wear your shirt proudly and feel free to buy more than one for yourself. You will save on shipping when you order more than one. The back of the shirt has, Qigong Instructor, printed on it. The front of the shirt has The Qigong Awareness logo.
This T-Shirt is 100% combed cotton and is available only in unisex sizes.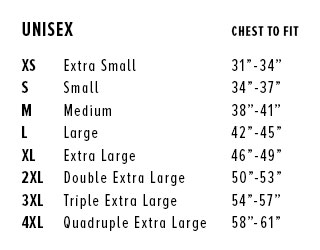 This private link you were given is for your sole use only. Please do not pass on to others. Thank you!